Promo this month is purchase any $60 in body sugaring and receive a free everyday salt glow! Also the new referral program, refer 6 people and earn your membership free for a year. It gets you ten % off all purchases.
Eyebrows, Upper Lip or Chin $10

Please put which service it is you are purchasing.
Full Arm, Full Face or 1/2 Leg $30
,
LA Bikini $40

Bikini $25
3/4 Body $90
Full Back or Full Torso $65

Full Legs $55
LA Designer $45
Underarms $20
Tips

This button will work to let you enter the amount you wish as a tip as requested by customers. Just change the 0 to the amount you wish to enter. Or Choose to bring a cash tip.
Gift Sets:
Hide and Seek gift pack
3/4 Body Sugaring, Phenomen-all, Mud Puddle, Salt spring, Almond Oil, Spa Glove and a Vase
Reg. $170 in Package get for $125

Please note that the shipping will be paid extra once address information is provided. If you are in the Peterborough area please come to the shop to pick up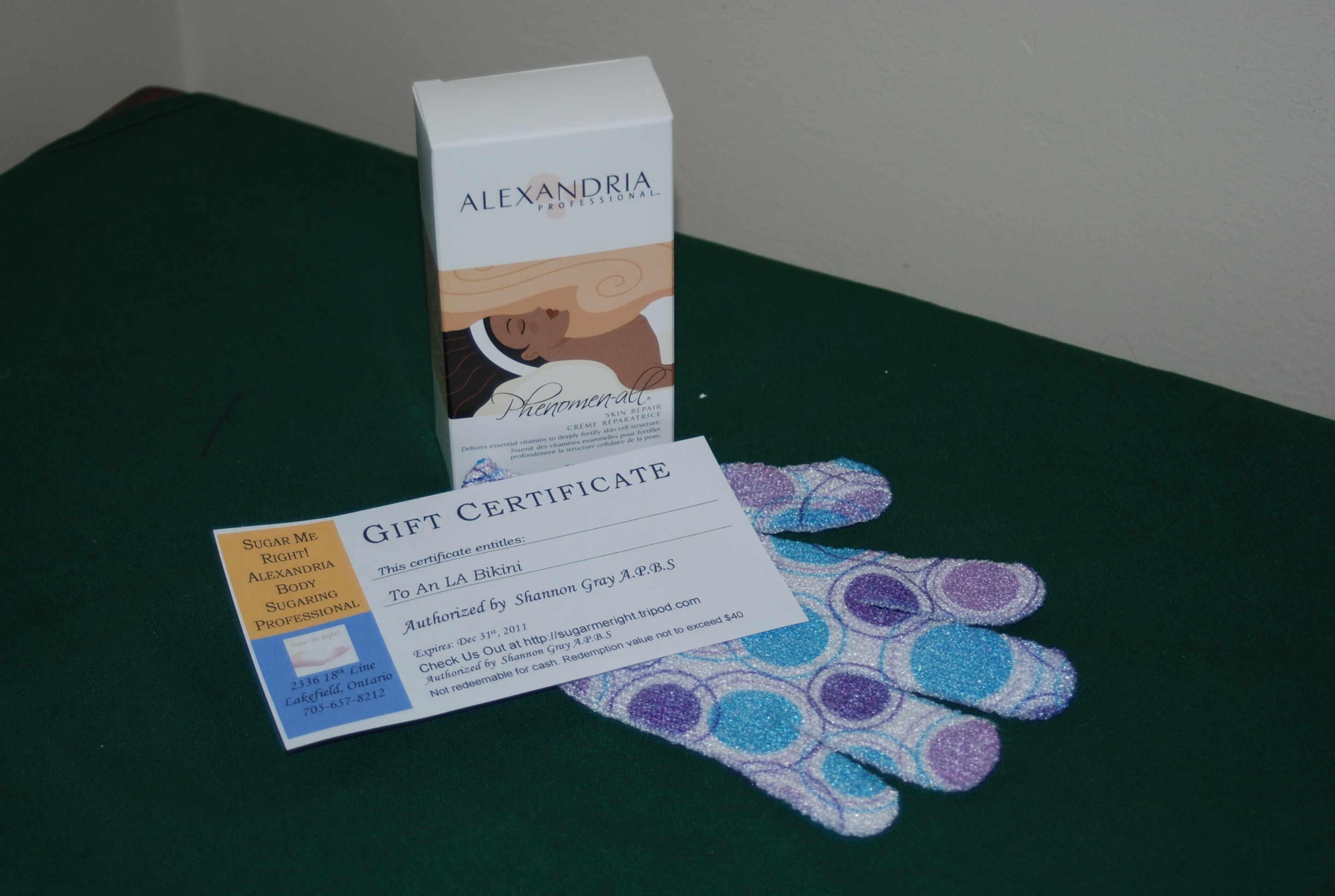 LA Bikini Smoothie
Phenomen-all & Spa Glove, La Bikini
Regular $90.00 As a package $75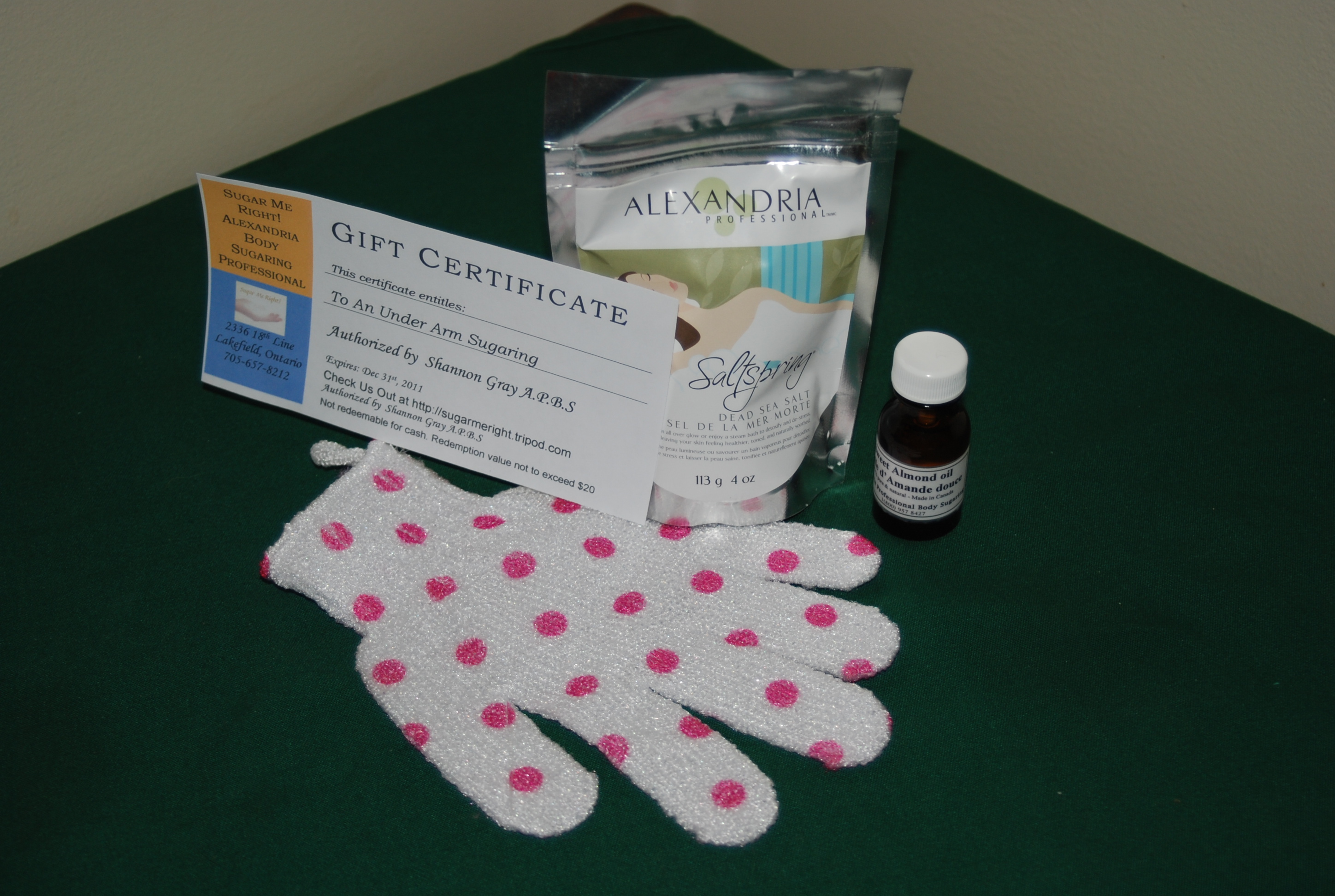 Underarm Smoothie
Salt Spring and Almond oil & Underarm Sugaring
Regular $30 As a package $20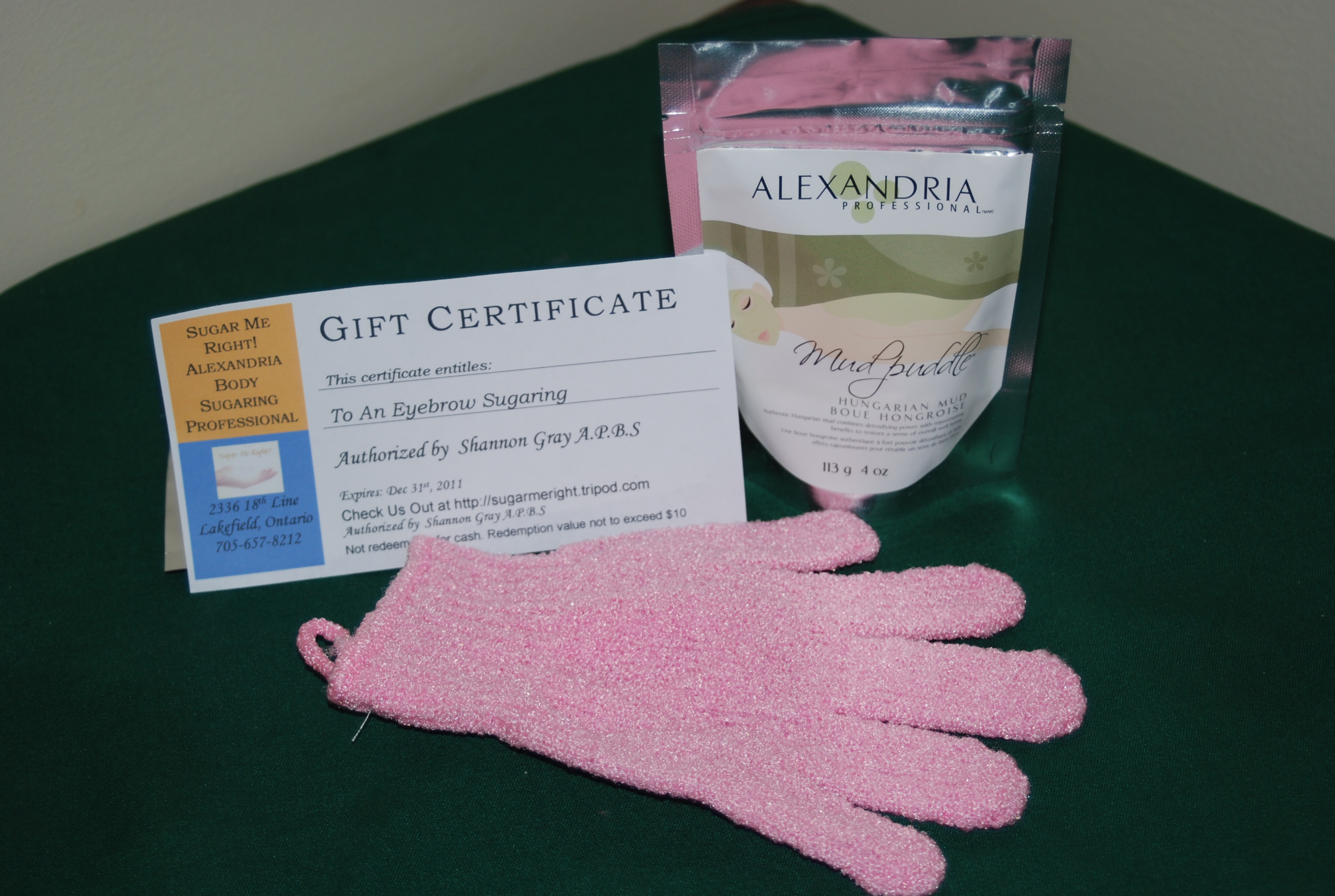 Eyebrow skin relax
Hungarian Wellness Mud, Spa Glove & Eyebrow Sugaring
Regular $35 As package $25

Other packages
PMS4PMS Gift Set
PMS4PMS, Spa Glove and Bikini sugaring
Regular $45.50.
___________________________________
.
Arm Sugaring Gift Set
Injabulo, Spa Glove and whole arm sugaring
reg $50
___________________________________
I Love My Skin
I love my skin cleansing kit, Spa glove and Face Sugaring
Reg $60